By Yousu 3D team |
14
July 2022 |
0
Comments
Dual-color PLA filament
Dual-color silk PLA filament
When I first glance at the printed vase with dual-color filaments, I was completely shocked by the fancy-looking. What an genuine idea of such color combination!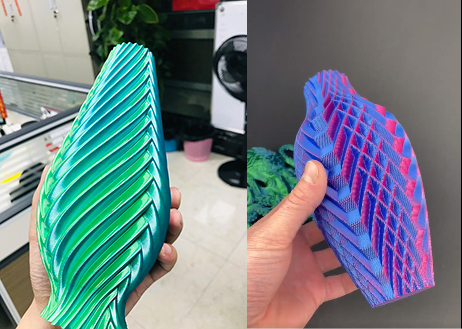 Vase printed with dual-color filament
In the past years, there are different kinds of single color filaments. However, hobbists emailed us whether we can produce something different to make prints much more cooler. With time goes by, we got more and more emails about the same requirement. Thanks for our customers feedback, we developed fluorescent, glow in the dark, thermosensitive series which are popular. But the prints is still single color.
In a cloudy afternoon, we walked through a room where the electrician were repairing something. There were some wires with yellow and green tube run into our eyes and an idea struck our mind. Why not we make our filament such kind of color combination? We couldn't wait to do the experiments.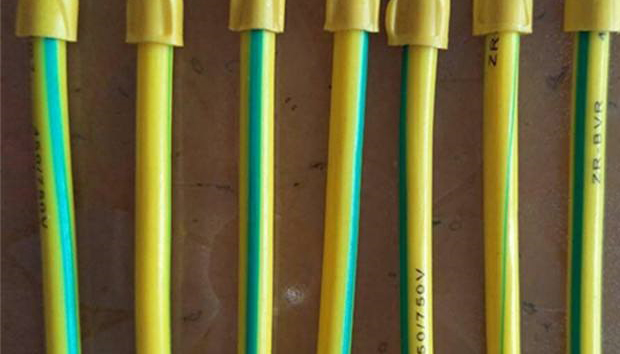 Wires
Dual-color filaments, two different colors combination, half with one color and another half with another different color on the same filament thread named co-extrusion. Co-extrusion equipment uses two extruders to push two different colors filaments into the same nozzle. The diameter is 1.75mm. 2.85mm version is also available.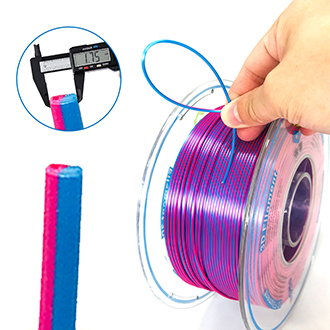 Printing technical:
Printing temperatures: Hot end 180℃-205℃-
Bed:40℃-

Color combination be available:
Blue/green, Purple/green, Purple/blue, matte red/blue


For more information pls click the following link.
https://ysfilament.com/pages/yousu-dual-color-filament-introduction
Leave a Reply
Your email address will not be published.Required fields are marked. *