YOUSU 3D Dual color PLA filament
Dual color PLA 3d printing filament becomes more and more popular in consuming 3d printing market these days. We
can find lots makers, creative designer talking about the dual color filament on social media groups.
Why popular?
From below printed objects, we can find fantastic color changes when we view from different angels. This is completely
different from the normal single color we printed before.
Why the color changes?
Let's have a look at the filament. From the filament thread, the two different colors are evenly distributed on both sides
of the whole filament thread and we can also find the color changes when the spool turn to different angles. That's why it
be called dual-color filament.

Dual color filament also be known as co-extrusion filament. Co-extrusion means there are two independent extrusion
machine extrude filament and at the end tooling they are combine together to shape the dual color filament.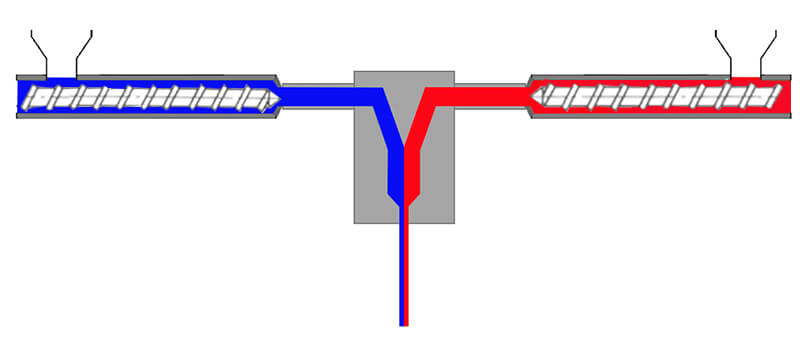 Difficult of massive production
The most difficult point is how to average the two different colors on the thread. After hundreds of testings,we finally
find solution and keep the rigid production standard as our SOP for every single spool of filament.
Applications
•Creative Art and design

•Decorative ornaments and household objects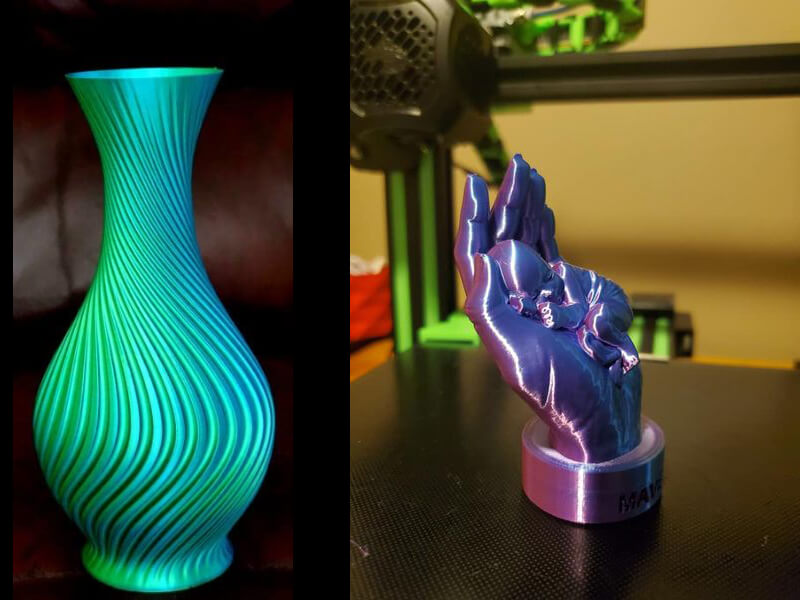 Printing Settings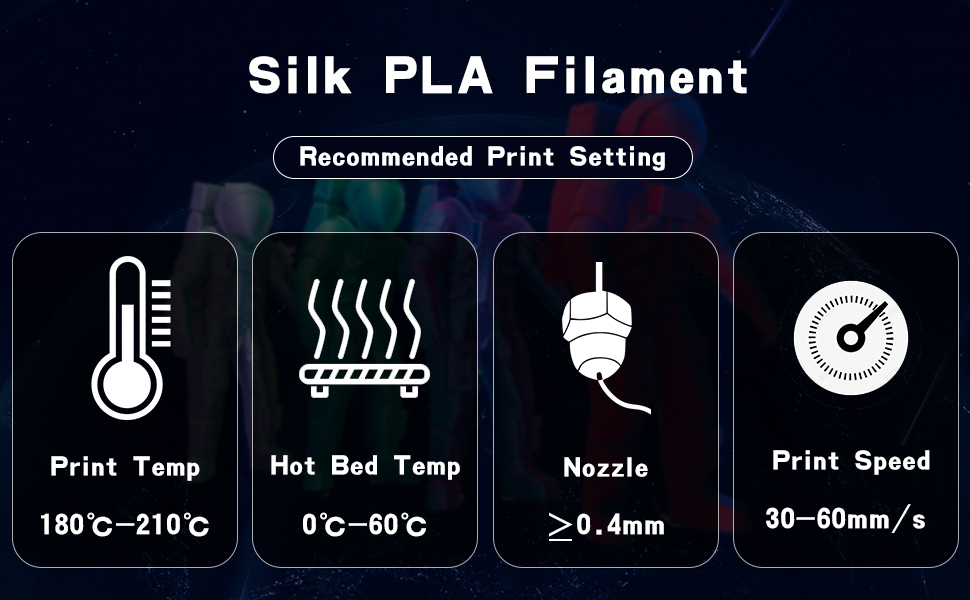 Color combination option
We supply 8 different color combination to satisfied different application. Custom colors are also warmly welcome.
If you are interested in our dual color filament and want to get discount to test it, please email to [email protected]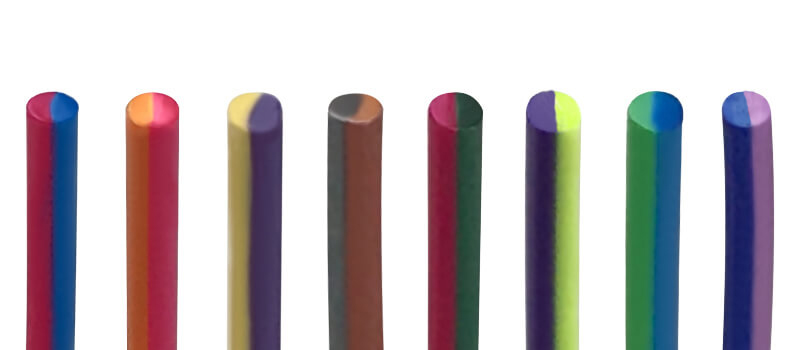 Videos
Videos about Dual color filament printed objects for Mothers' day to show our respect for all the moms.Be a monther is a
great job, 7x24hours stand by, no pay, no complaints. Wish all moms enjoy their holiday.



About YOUSU 3D
Yousu 3D is a professional manufacturer who focus on 3D printing filament, 3D resin and 3D pen.Our product line
covers consumer level to professional level market. For filament from PLA to PEEK,for 3d resin from water washable to
dental and casting resin, for 3d pen from normal 3d pen to world first one candy pen.

As an ISO 9001 certificated company all products are under good quality control. As a social responsibility all behavior
meets BSCI requirement. We are proud of our R&D, more than 20 patents includes 3 invent patents and we can do
ODM/OEM business.